Chop Chop — Sainsbury's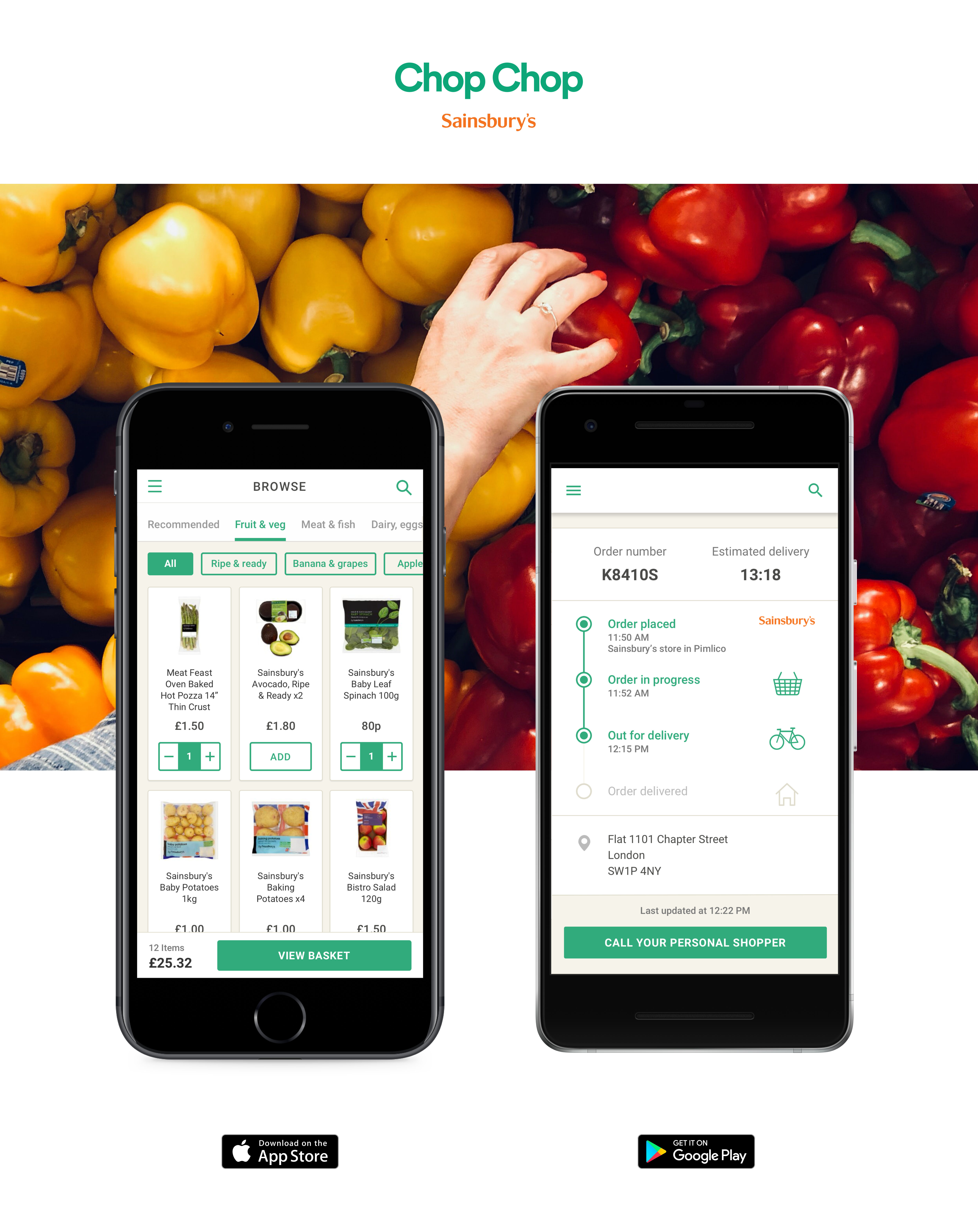 In late 2015, the second largest grocer in the UK partnered with Pivotal Labs to build out a new grocery delivery proposition for Sainsbury's customers. Pivotal Labs and Sainsbury's have worked in a small, balanced, collaborative team to develop an understanding of the market, frame the problem, build an MVP and launch a trial of the service.
The resulting app, Chop Chop, was the first on-demand service offered by a grocery store in the UK.
Chop Chop is a iOS mobile application that allows customers to order up to 20 items to arrive within 60 minutes. It is currently trialing in the Wandsworth area. Available for download via the iTunes App store.